About Us
Get ready to truly enjoy the shopping experience with a new and used RV dealer that makes the difference.
Choosing what RV you buy and where you buy the RV is an investment in a relationship and in your future.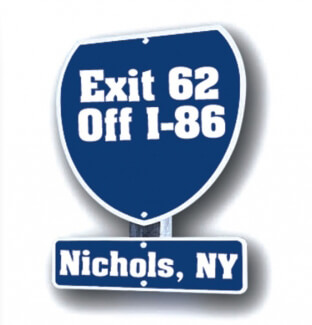 Our new and used RV company strives on a daily basis to be your partner in that relationship. From our original 1952 Waverly location to today's Nichols New York, this family owned new and used RV business has always grown with all our customers' needs. In testament to this, we have recently completed the largest expansion in our history. Our new 10 acre state of the art RV parts and service facility is now open. Located directly off Interstate 86, exit 62, this sprawling ultra modern, RV friendly facility, is ready to take care of any and all of your RV needs.
From sales to service, our friendly and experienced staff will work with you side by side striving to reach our ultimate goal of building trust and confidence in your RV buying decision. We are positive that your decision to buy a new or used RV from us will bring you and yours years of enjoyment.
Making the difference is the reason the majority of our business is from repeat RV customers and customer referrals.
Jim's RV Center makes the difference with:
Low Pressure New and Used RV Sales
Top Selling RV Name Brands
170 years of Combined Sales Experience
Quickly Scheduled Service Appointments
RVIA Certified RV Service Technicians
Huge RV Parts and Accessories Treatment
Friendly and Knowledgeable Staff
Complimentary Overnight Facilities for RV Service
Easy access from Interstate 86